RRSS are licenced asbestos removal experts. Our staff have over 13 years' experience in asbestos removal. We have been recognised by WorkCover NSW an Asbestos Removal License. This license allows us to undertake asbestos removal from residential, commercial and industrial sites.
Contact us today for an obligation free quote to remove your asbestos. Call 0435306144 or click the button below to request a quote.
1

Demolition Works

If you have an asbestos kitchen, bathroom, laundry, deck, garage, roof, wall or asbestos in your commercial premises you need removed we can take care of it for you. Our asbestos demolition works specialise in confined space and hand demolitions for
Commercial premises
Domestic premises
Retail premises
2

Asbestos Removal

The RRSS team of licensed professionals do not just provide an asbestos removal service but a complete asbestos testing and removal management service including: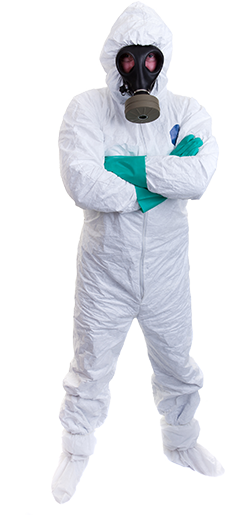 Bonded and Friable asbestos removal
All fibro and asbestos products
Asbestos contaminated soil
3

Asbestos Disposal

The handling, storage, transportation and disposal of asbestos waste is highly regulated. RRSS is an Australian owned and operated business that cares about the health and safety of our community as well as the environment. Therefore RRSS strictly comply with:
EPA regulations under the Protection of the Environment Operations (Waste) Regulation 2014
WorkCover NSW regulations under the Work Health and Safety Regulation 2011
Using WorkCover NSW EPA approved waste facilities
Insurance requirements
To find out more about our asbestos removal services, get in touch with us at 0435306144 or click the button below to request a quote.